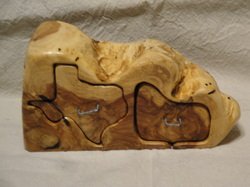 Log Boxes
Our boxes are crafted of natural woods harvested from the Texas hill country. While most of them are cedar or mesquite, we are occasionally able to work with pecan, persimmon, or other woods. All of our boxes are finished with clear gloss to bring out the natural luster.
---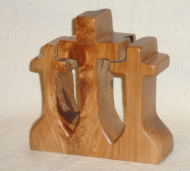 Crosses
Like our boxes, our crosses are cut from natural Texas woods. Some are tabletop, while others are made to hang. Our single and triple crosses are sanded and finished to showcase to beautiful colors and grains.
---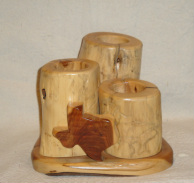 Miscellaneous Wood Crafts
Here you will find a fun assortment of pen cups and candle holders. Check back often for other new products.
---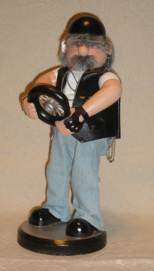 Nutcrackers
Our nutcrackers are sourced from a company in Utah, and hand-painted in Texas. Each is original and has a unique personality.


---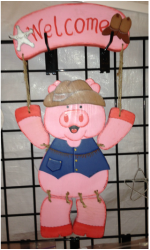 Welcome Critters
Our welcome critters are cut from pine, and their clothing is crafted from 1/4 inch plywood. The clothing attaches with Velcro so your critter is dressed for any season, holiday, or special occasion.
---